AboutUs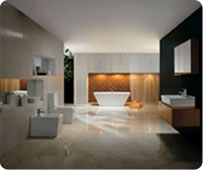 Wenzhou shenguang sanitary wares Co.,Ltd was initially founded in 1992based on the former Wenzhou Shenguang Water & Heating Hardware Equipment, which is specialized in the production of"Huadiao"brand sanitary cleaners and various hand dryers and skin dryers Under the leadership of the board chairman Tu Keshen, this company is growing well through continuous improvement and innovation, and has become one of the large-sized enterprise producing sanitary wares at home.

The principle of Shenguang Company is being led by the science and technology and based on the talents as well as making survival with the quality and seeking the market with the service. The company is teamed with a great number of professional technicians and marketing elites, and equipped with large-sized alloy pressing equipment, refined hardware processing machinery, advanced electroplating equipment, with advanced CAD applied A large batch of exquisite sanitary wares are thus produced on the production line with strict control over each procedure, in order to improve the product quality, In 2004,"Huadiao"brand sanitary wares of Shenguang Sanitary Wares Co.,Ltd was awarded the title of "Famous Brand in China" Our efforts have brought the success of Shenguang Company The powerful marketing network and the complete sales points in all big and middle cities in the whole country have guaranteed the after-sales services of "Huadiao" products which are favored by our clients due to its perfect interior quality and good after-sales service, Such products sell well in the whole country and are also exported to Southeastern Asia, Middle East, Europe and America.

With the advent of the 21st century Shenguang Company will be more diligent to move forward into a more brilliant future with our clients.
ServicesAdvisory